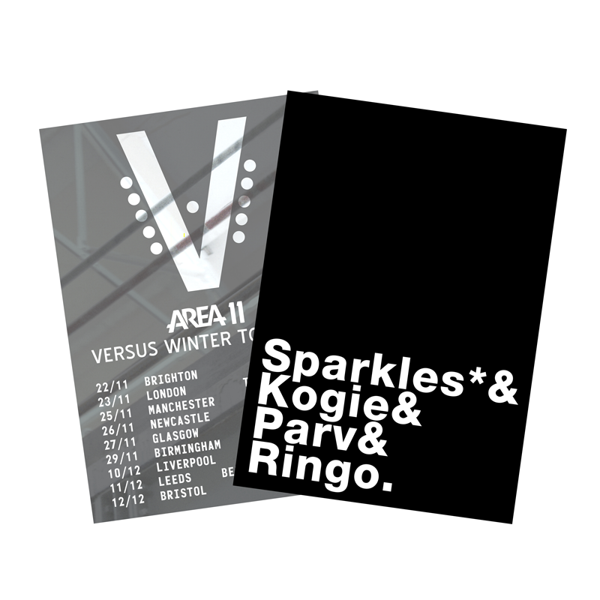 Versus Tour/Ringo Poster
Did you see us on the Versus tour? Do you wish you had? These posters were very popular at our merch stand, so we figured we'd stick the rest of them online! Relive the memories or just decorate your room with this super-quality A3 print!
BONUS: Double-sided!